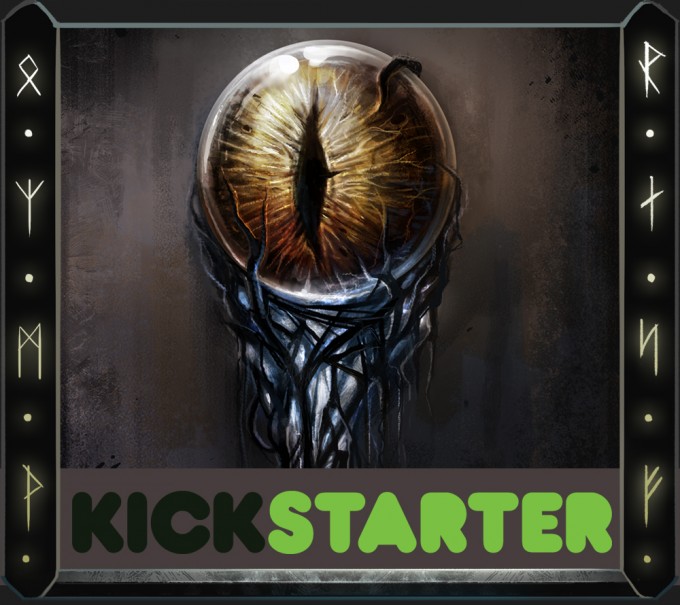 [KS Update] – Afternoon Update November 14th 2013
Folks,
Today's update is to announce a bit of news that won't come as a surprise to anyone who has joined us on our forums. Even though we are still in pre-production, we have a very active Community and an integral part of that has been the presence of our Founders, regardless of country, on our forums. When we started this campaign I was quite clear that, unlike in the past, our European players would not be forced apart from our North American players. Further, I promised that we were not going to license this game to anybody in Europe and that we were going to make a great effort to include our European counterparts at all stages of development. This message was conveyed directly by me but also through the efforts of two fine gentlemen, Charles and Sascha, who were working with us at the time. I'm happy to announce that as part of our ongoing effort to keep our communities part of one Community, that Charles and Sascha are officially part of the CSE family. They will continue to work with us as they have for several months as, at a minimum, our European community managers and forum moderators. They have done a great job so far and we look forward to our continued relationship over the next two+ years. Without further ado, here are Charles and Sascha in their own words.
-Mark
P.S. The plague has hit this office. Tyler's been out all week, Andrew has joined the list today and we've had other manpower outages. Hopefully next week will be better.
---

My name is Charles, I'm a French guy living in Madrid, being as some of you may know, a recent immensely happy daddy.
I'm a programmer /  web security consultant for a French company – and well, I just love spending my time coding (from C++ stuff to jQuery plugin dev.)
I've been playing MMOs since AO / EQ – and been through a lot of them during the years. I played DAoC in the beginning on EU servers, and later on US servers. I mostly play healers / support – because I like to be blamed all the time. In DAoC I had a shaman / healer on mid, and a *cool* druid on hib.
I've also been playing a lot of other genres, from FPS with Counter Strike (where is my 1.3 valve?) to some strategy games (War III / Starcraft, at which, honestly, i sucked).
I really enjoy managing the French community since the beginning of the KS campaign, and a lot of French users have been speaking to me through the Facebook page and/or Twitter. I'm really looking forward to some more enjoyment here in the next few weeks/years, with all of our nice users (not only the French ones of course!), and then switch on to the battlefields and fight together in joy.
Je me charge, plus globalement, du community management pour les joueurs francophones. Comme certains le savent déjà, cela inclus toutes les tâches de communication (réseaux sociaux), traduction, liens avec les différents sites web, etc.
Restez donc sûrs que, même si vous ne le voyez pas forcément, je suis là pour lire vos messages, vos suggestions et vos idées, que je fais/ferai remonter régulièrement auprès de Renée et Mark, et que votre participation compte!
N'hésitez pas à me contacter par MP sur le forum, ou bien par mail (visible sur mon profil) pour toutes questions!
I'm in charge, more globally, of the FR community management for the French-speaking players. As some of you may know, that includes communications tasks (on social networks (our FR FB/twitter which are very active)), translating, and being a link with all the FR websites.
Be sure that, even though you don't always see it, that I read every message, suggestion or ideas, that I then note down and relay to Renee/Mark, and that your participation counts!
Don't hesitate to contact me via PM or by mail for any questions.
Charles
---
My name is Sascha, I am thirty years old and from Germany. I just recently moved to Berlin with my wife. I have a background as web programmer, and I'm currently finishing my Master of Arts with a Major in History and a Minor in German at the University of Southern Denmark. I know, its an odd combination for a background story. I have heard that one before 🙂
I joined the online world fourteen years ago and since then I've been part of a whole lot of different communities, playing genres like RTS, FPS, MMO or TCG. As for many others here, it was Dark Age of Camelot that really made me fall in love with MMORPGs. It obviously didn't take me very long to get hooked on Camelot Unchained with such a past.
The community of an online game is, in my opinion, really what makes the difference and it has a great impact on the success or failure of a game. So as the German Community Manager I'm really looking forward to share in the excitement of the development with you and I hope for an amazing time after launch for all of us.
Mein Name ist Sascha, ich bin dreißig Jahre alt und aus Deutschland. Ich bin erst vor kurzem mit meiner Frau nach Berlin gezogen. Nachdem ich eine Ausbildung als "Fachinformatiker für Anwendungsentwicklung" abgeschlossen habe, bin ich nun dabei an der University of Southern Denmark meinen Master of Arts in Geschichte mit dem Nebenfach Deutsch zu beenden. Ich weiß, eine wirklich merkwürdige Kombination an Fächern. Das habe ich schon gehört 🙂
Ich bin vor vierzehn Jahren ein Teil der Online Welt geworden und war seitdem Mitglied einer Vielzahl an verschiedenen Communities und Genres, wie zum Beispiel RTS, FPS, MMO oder TCG. Wie für viele andere hier, war es Dark Age of Camelot, was mich wirklich in die Welt der MMORPGs gezogen hat. Mit so einer Vergangenheit, dauerte es natürlich nicht lange, bis ich auch von Camelot Unchained völlig begeistert war.
Die Community eines Online-Games ist es, was, meiner Meinung nach, wirklich den Unterschied ausmacht und einen großen Einfluss auf den Erfolg oder Misserfolg eines Spiels hat. Als deutscher Community Manager freue ich mich darauf die Aufregung der Entwicklung mit euch zu teilen und hoffe auf eine unglaubliche Zeit für uns alle nach dem Launch.
Sascha
---