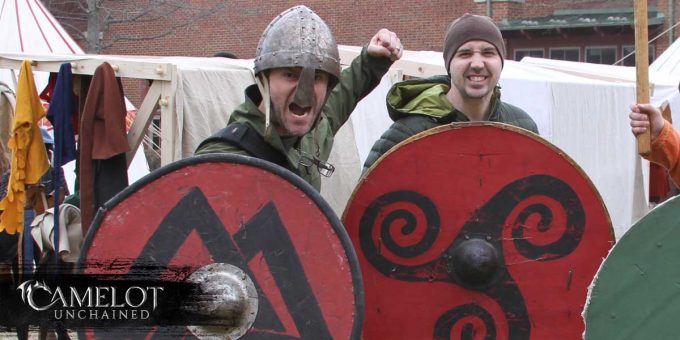 An Update of Ice and Fire – Friday March 23 2018
Folks,
Welcome to another update from the hard-working folks at CSE! We've got quite a few items in this week's Top Tenish, covering many different areas of production. Despite the East Coast team getting snowed in on Wednesday, we're continuing to make every day count for you, our Backers, as we make our way closer to the start of Beta 1.
If you want to stay in touch with us beyond these weekly updates, you're more than welcome to join us during any of our livestreams. If you missed today's end of the week update with Ben and Andrew, you can catch that HERE. Let's move into this week's highlights and art!
Top Tenish:
Testing: We continued testing the building interface this week, and also tested moving C.U.B.E. files between Fledgling and Hatchery. This was in preparation for allowing players to build on Hatchery again. We also continued testing on the new point capture scenario map, allowing us to find and fix a couple of issues.

Tech – NPC behavior: Speaking of the point capture scenario, Colin has been improving NPC behaviors. They will now attack enemies on their way to their assigned destination. Clearly much more useful! He's also updating them to use both weapons, if dual wielding.

Tech – Server Terrain Height fields – AKA Falling Through the Ground: Matt was busy this week working on quality-of-life and user-facing bugs – the most notable being players and NPCs falling through the terrain and getting trapped underground. This is now fixed, closing out several old bugs from holes being generated in the terrain. He also created an in-client Physx debug visualizer to improve turnaround on related bugs!

WIP – Tech – Resource Harvesting: Christina has been working on resource nodes as we lead up to our work on crafting. Information about resource nodes can be queried through the API server, and right-click on resource nodes brings up a dev UI with the details about the node, such as its name, how full it is, what is in it, and how much you'll get.

Tech – World Space Announcements: We can now play announcements on entities in the world! The first use of this informs you of your harvesting results.

WIP – Tech – Network Messaging: Colin and Caleb have been working on integrating the "Post Office," which is a networked messaging layer, allowing us to greatly expand the flexibility of our entity scripting. Data from the editor can cause entities to listen and respond to events using specified parameters. This is currently in review and ready for testing.

Art – Characters 2.0: Jon finished off the TDD light armor equipment this week, and began work on the medium armor update. For those unaware of the "2.0 update," this work greatly improves the visual quality of the character meshes and materials.

WIP – Art – Ability SFX and VFX: dB says he's in the home stretch, having hooked up "99%" of the missing SFX on abilities. The last few require some technical intervention from Rob to debug. Mike has gone through the majority of the healer VFX, and is wrapping that up shortly.

WIP – Art – Scenario 2 Environment Assets: Dionne created a couple of extra plants this week as well as some mine entrance assets, while Tyler created new terrain materials and integrated them into the map's terrain mod. Tyler has moved on to creating a plethora of new rocks while Dionne works on new castle rubble pieces.

WIP – Art – Patcher and Battlegroups UI: James completed the Patch notes styling work he started last week, and has handed that off to JB. The updated battlegroups UI and patcher modal styling has been approved and is currently being broken off for AJ to hook up.

WIP – Art – New Ability Animations: Scott and Joe have created a robust selection of pose sketches for our TDD Empath and Viking Stonehealer idles this week. We've begun to narrow them down to the ones that best personify the classes. Joe has also created a really strong new cast animation for the Stonehealer, which we'll show off in a later update. Sandra began work on the Forest Stalker special ability animation, which should be done today to test in-game.

WIP – Art – VFX Concept Art: Michelle has completed her first pass of all the damage type variations for each Realm. She's now putting these concepts to use by creating concepts for how they may look on different ability types, such as the new abilities the animators are working on. You can catch her stream HERE.

Environment Art: Long ago, Tyler created a quick sketch for Jon of a tree asset he wanted, which looked like an outstretched arm and hand. This week, Jon came in and streamed his work finishing this asset. You can see that HERE.

WIP – Building Scalability: Andrew's been working hard on the performance and scalability of building creation and destruction. We're hoping to have them turned on as part of large-scale scenarios in the very near future.
A good week of progress up there! For those of you who scrolled to the pretty pictures, let's get started on some highlights from this week! First off, we have VFX concept art from Michelle. This work is meant to show how each Realm's elemental powers may look, in this case FIRE!

And here we have an image encompassing much of Michelle's work over the past two weeks, showing how all the versions work together. Remember, this is still all concept on where we'd like to go. We'll need to figure out what tools we'll need and how these ideas may affect performance at scale.

Next up, we have the styling work from James for Battlegroups and the patcher modal design.

Next, from Jon, the light TDD gear, version 2.

As mentioned above, Jon turned one of my (Tyler's) sketches into a neat model for use in our forests. The intent is to have a few unique models so players can find their way around the world more easily, and have unique places to meet.

I wish I still had the little pencil sketch I gave Jon!
That concludes art, and this update, for the week. Things are going well as we continue to work hard on our way to the start of Beta 1. As an extra bonus image this week, Scott and Jon went to a local fair, where they had a chance to get up close and personal with some Viking gear!

Have a great weekend, everyone.
-t