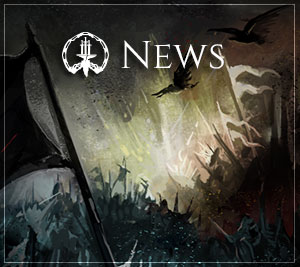 Afternoon Update 9.26.14 – PAT Update!
Happy Friday to everybody! It's a great day here at CSE, as I'm happy to say that we are now mostly feature- and checklist- complete for Stage One of our Pre-Alpha Tests! I say mostly, as we are not quite done with our server hardware upgrades, which will not adversely affect us moving forward. We are at an important milestone for both us and the Community for a number of reasons.
First, it means that we completed this milestone on time (based on our internal schedule). It might have been a little closer than we would have liked, but hey, we still made it right?
Second, it means that our Alpha Backers are getting closer to the first round of PATs and the day that they can jump into the current build, so they can, well, blow stuff up. By stuff, I mean other players of course!
Last, it means that we are also getting ever-closer to being able to call what we have a real game rather than an engine build. This PAT version has changed quite significantly from the version we streamed during the BSC Daze, and along with some key tech improvements, we have also begun laying the foundations for game mechanics and systems. I will post a full explanation of what this entails in our next update, the one that announces the beginning of the PAT period!
In the meantime, we will now begin beating the heck out of this version with our Internal Testers. As soon as we have squashed every major nasty bug we can find, we will begin scheduling the first round of PATs. We will have a lot of scheduled internal tests, and will leave the larger server up and running longer, in order to accommodate more people. If you are an IT Backer, this is one of those times that you have been waiting for, so look for an email from us asking for your help.
Other than that, all goes well here in CSELand. We put out our second newsletter, which looks great thanks to the visual magic of James Koo. Jenesee and Max did another great job getting lots of fun and interesting content to fill it right up to the brim.
As always, on behalf of everybody here at CSE, I thank you for your support of our game.
– Mark
P.S. Ben and I handed a list of potential Banes and Boons to poor Bryce for inclusion in the client. You folks will get to see them too, but we're sorry that there are only a few….Few hundred, that is! As of right now, the potential list of B&Bs is actually just over 400. Now , we don't expect to launch with that many, but they will serve as both a good jumping-off point for us and the Backers to discuss in our Forums.
Here's a little pic of Cory hard at work on the new servers squashing server bugs!