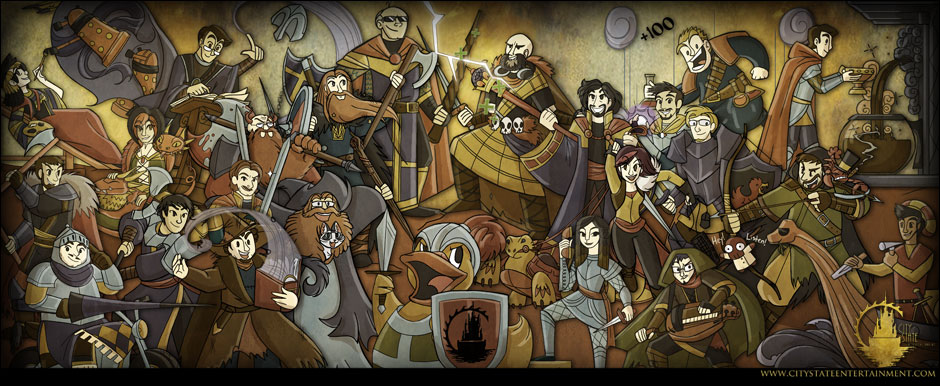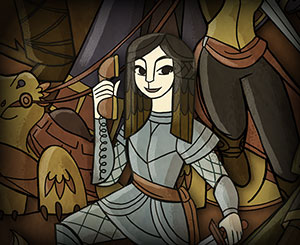 Anna Luu
Recruiter
Anna Luu is the Lead Recruiter at CSE. After moving down from NYC, she got her first job in the game industry with the Talent Acquisition team at Mythic Entertainment. She has since recruited for a leading Internet company and over a dozen Gov't agencies in the DC Metro area.  Anna has found the majority of the CSE team and is eager to find more passionate, colorful, smart & dedicated individuals!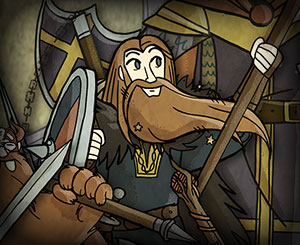 Ben Pielstick
Game Designer
Ben Pielstick is a former Mythic Entertainment PvP designer who worked on Warhammer Online, Star Wars: The Old Republic and Firefall. He most recently made the move back to Fairfax from sunny Laguna Beach California after a break from RPGs to design PvP for Firefall, a MMOFPS. When he isn't designing he spends his time playing PvP in games from MOBAs to FPSs and of course MMORPGs.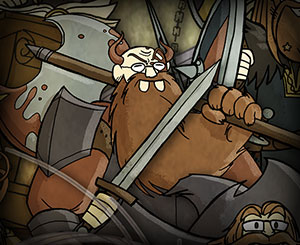 Brian Green
Senior Engineer
Brian is an experienced MMO developer with over 16 years of experience. His first job in the industry was working on the classic PvP MMORPG Meridian 59, which he later ran under his own company. This experience gave him insight into just about every aspect of running MMORPGs. In addition to MMOs, Brian enjoys games of all types including tabletop RPGs and board games. He has also been (accurately) accused of "rocking a dwarf beard."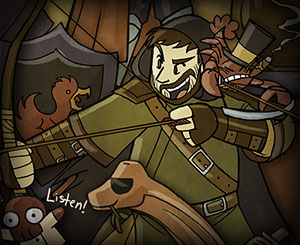 Bull Durham
Tools and Pipeline Engineer
Bull is from Rhode Island. He's been an AC-130 and MC-130 crew chief, cable guy, and vehicle customizer before the games industry. He's been a game designer on Warhammer Online. On SW:TOR, he was a game designer and tools programmer. At Carbine Studios he was a senior game designer, working on economy and tradeskills, and coding metrics and finding exploiters. When he isn't programming, he explores, writes, camps, edits his bio, and enjoys tabletop gaming.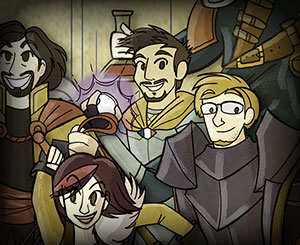 Charles Ribémont
French CM / Forums
Charles is a french web programmer, who started spreading the word of Mark to his fellow compatriots during the Kickstarter for Camelot Unchained. As an English speaking French guy living in Spain, it was only a matter of time until he crossed the ocean through his 100MBPS to work with CSE. When he is not trying to figure out the right idiom to speak with his baby, Charles talks web languages with his computer.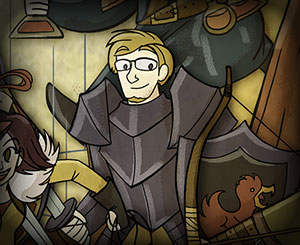 Cory Demerau
Programmer
After installing Dark Age of Camelot when he was 10 years old, Cory realized that MMO's were his passion. After graduating as Valedictorian at Full Sail University with a degree in Video Game Development, he teamed up with his older brother to start making small-scale mobile games. A year and a half later, he was thrilled to join the engineering team at CSE.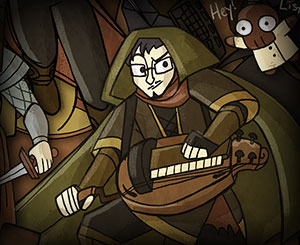 David Hancock
Programmer
David has been a professional game developer for the last four years, and a hardcore gamer for far longer then that. He spends a lot of his time flying through space, looking for diamonds in a cube world, or hunting the various virtual battlefields for blood when he is not programming. He has been credited on a number of mobile titles including March on Oz, EXO-Planet, and MegaJump (Android).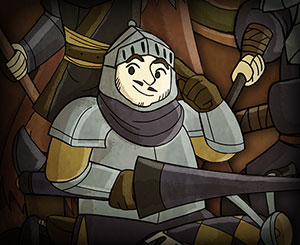 James Brown
Gameplay Engineer
After a couple years of building sandcastles with his M-4 in Iraq, James decided pursue his passion for gaming by learning how to make games at Full Sail University. 3 years, a lot of hard work, and several gallons of whiskey later, James became a proud member of our engineering team.  Aside from dreaming in C++, he enjoys skiing, cruising on his motorcycle, and attending music festivals.
James Koo
Web and UI Designer
James graduated from SCAD in 2011 with a degree in graphic design. He picked up HTML/CSS on side while attending college, and dabbled in jQuery and PHP after graduating. While working at a design firm, he collaborated with an engineer to enter into the Samsung Smart App Challenge in 2013. They made a game called Sushi Land and through this process he realized his passion for interface and game art. During his free time he enjoys doodling and gaming online. Currently, he's playing Reaper of Souls and League of Legends.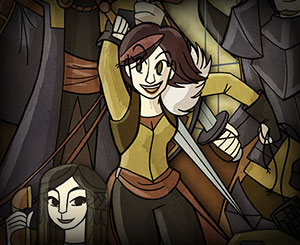 Jenesee Grey
Community Manager
Jenesee began her foray into the gaming industry beating out her brother at Ninja Gaiden and hasn't stopped kicking since. She has a background in Podcasting, Media, and Illustration. She has been in the industry for several years, interviewing developers, internally giggling, and working on castAR, raising over 1 million dollars for it in Kickstarter. She is excited to share her love for gaming with our Community and plans to take advantage of the opportunities to move further into development.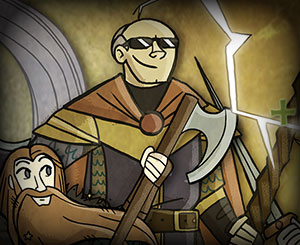 Mark Jacobs
President
Mark is the co-founder of CSE, and its Lead Designer. He was a pioneer in online gaming having created one of the world's earliest MUDs, Aradath. He was also the founder of Mythic Entertainment, which creates two of the highest rated MMORPGs of all time, Dark Age of Camelot and Warhammer Online: Age of Reckoning and he is credited with over two dozen titles overall.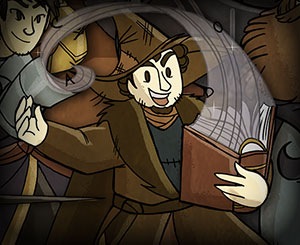 Max Porter
Writer
Max Porter loves games of all kinds, from the tabletop to digital and beyond. He has a degree in creative writing from UCLA, and has written several fantasy and science fiction novels. An accomplished Gamemaster, Max runs role-playing games for the office and creates whole worlds from scratch. He has worked with Norse, Celtic, and Arthurian myths as both a scholar and an author, and he tries to infuse game lore with their magic. "Do not meddle in the affairs of wizards, for they are subtle and quick to anger."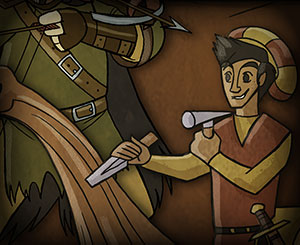 Michael Milano
Artist
Originally entering the industry as a generalist, Michael Milano has spent the past several years developing character and modeling pipelines for a variety of games. Here at CSE, we keep our modeler happily occupied throughout the day playing with verts, pixels, and bones. When he's not in front of the computer hunting down those excess polys, Michael enjoys playing basketball and being outdoors.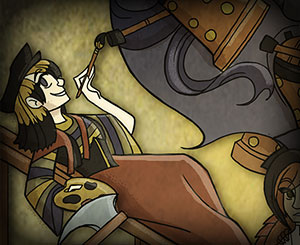 Michelle Davies
Artist
Michelle a graduate of EUP jumped into the glamorous world of freelance & comics. Later she traveled the world perusing the field of concept art and Photoshop Exp. Returned back to the States as concept artist for CSE; her mission continues on to explore strange new concepts, seek out new Photoshop brushes, and plug-ins, to boldly go where no concept artist has gone before.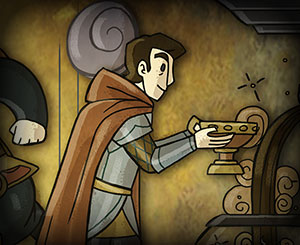 Mike Crossmire
Artist
Mike began his game development career at Mythic Entertainment as one of the founding members in 1996, where he created a variety of graphics for many of their early titles. Gradually, his focus shifted to more technical aspects of game art, primarily as a visual effects specialist. His work can be seen in a great many of Mythic's long list of titles, most notably in Dark Age of Camelot.
Rob Argue
Jr. Gameplay Engineer
Rob has been playing games for most of his life, and in high school decided he was going to make them for a living. Since then he learned to program at Elon and UMD, and has developed a love for discussing and analyzing metagames. He enjoys spending his free time playing every type of game that exists - bonus points if they require a calculator - and working on various small projects (not even necessarily code).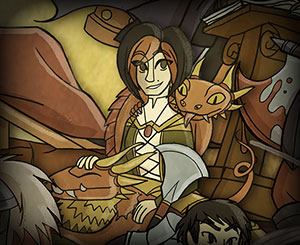 Sandra Pavulaan
Artist
Sandra hails from the kingdom of Ringling College, where she learned the dark arts of Computer Animation. She spends most of her time drawing, exploring the wilderness, and raising small dragons (bearded ones to be precise).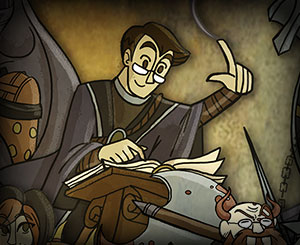 Scott Trolan
Artist
Scott graduated from Savannah College of Art and Design in 2002 with a degree in Character Animation.  He loves coffee and on occasion grows a beard.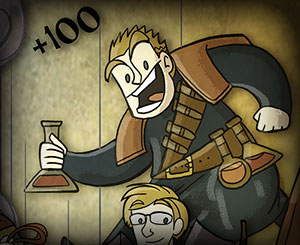 Tim Mills
Programmer
Tim's been into online gaming almost as long as there's been online gaming.  He helped run a BBS on a 300bps modem, played (and ran) MUDs before MMOs existed, and played professional CounterStrike in the dark days before Steam.  His passion is programming, though he dabbles in design from time to time, and while he prefers C++ and C#, he speaks many other languages.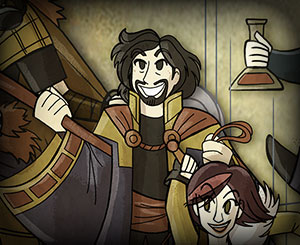 Tyler Rockwell
Producer
After a brief stint in Marine Biology Tyler found his true calling, Art. When one Art Director at EA saw his sketchbook his career in video games began. Tyler has been an Environment artist in the games industry for over ten years, slowly gaining more and more responsibility. He now acts as our Producer and Lead Environment artist pulling double duty supporting the team at CSE while building trees and dirt textures and what not.