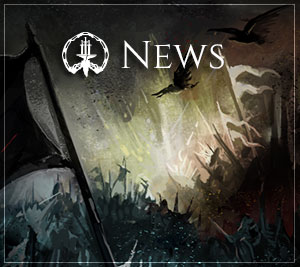 A Good Start to a Great Year – Friday, January 5, 2018
Folks,
As promised, we're starting the year off strong here at CSE, and presenting the first of four announcements coming this month, all of which we're sure you'll enjoy. In today's livestream, Mark announced the first, and in some ways, the least earth-shattering (really, not at all) of those announcements. CSE is hiring big time, with two new hires: our new Community Manager as well as a Senior Animator, both starting this month. We have a third person starting in two weeks, and we're still recruiting hard for additions to the Seattle and Virginia team.
So, expect lots of changes to our Team Page over the next few months. 🙂 Again, this is not the "big" announcement that Mark has been talking about for weeks, it's only the first of four announcements. As time goes on, the announcements' importance in terms of our Backers current concerns/worries/"BETA WHEN?" will grow, and more questions will be answered, news will be shared, and the question of the Beta 1 start date will be addressed. Stay tuned this month for more in our weekly updates. As you've heard Mark say several times, it only gets better from here!
We hit the ground running this week, focused on finishing work from the end of last year to move us through our current milestone, and the second of our scenarios. Let's move into our Top Tenish for the highlights of the week!
Top Tenish:
Tech – Progression Dev UI: The DevUI is our first step in the process of displaying information before we sex it up with some art. Christina's new DevUI will show progression info on the client, including:

Collecting progression: View statistics about what you did as a player during a game day and what item, stat, and skill part rewards you gained as a result.
All time player summary: View statistics about what your player has done since the 'beginning of recorded history'.
Skill progression: This is the same skill progression Dev UI as before, just moved into this new UI.
Stat progression: See how many bonus stat points your player has earned through the progression system and the experience needed to gain the next point.
Realm stats: View statistics about what your Realm has done since the 'beginning of recorded history'.
NOTE: Stats are not updated in real time. Progression information is updated and rewards are given out only after your efforts have been examined and recorded by your Realm.

Tech – Updated Ability Buttons and Patcher UI: Following up the last week of the previous year, AJ is wrapping up both the updates to the patcher UI, as well as feedback and bugs in the updated ability buttons. Players should see these changes soon, improving both combat readability and experience in the patcher.
WIP – Tech – Floating Combat Text: Dave has completed his initial implementation and had a little bit of time to improve the readability of the text. The overall look is certainly a work-in-progress and at this time, is mostly to "prove" the tech will improve combat readability. We were able to successfully test it yesterday in a quick office playtest, and it certainly helped in debugging combat testing.
Tech – Floating Combat Text: Rob has also contributed to this by hooking up the combat log to the system. It now now supports damage, healing, status applications, knockbacks, interruptions, and deflections, both on yourself and the person you are attacking.
WIP – Tech – Nasty Disconnect Bug: At the end of last year, one of our playtests found a nasty network bug causing clients to disconnect. Colin has been tracking this issue down this week, and should have a fix done next week, paving the way for more playtesting.
WIP – Tech – Entity Editor Improvements: After his initial work, Bull has spent the short week further improving the entity editor based on requests from Andrew and Caleb. The end goal is an editor that any programmer can use without having to do much programming, or a designer can use without pulling their hair (or beard) out due to bugs.
WIP – Art – Place of Power/Scenario 2: Tyler spent a couple days this week organizing the Place of Power model into separate models to improve its rendering performance in the new map. You can catch his streams HERE and HERE. Dionne also began helping out this week with additional rock wall props to fill out the map.
Art – Environment Art: In addition to earning her geology degree (meaning she worked on lots of rocks!), Dionne completed a new grass set and a seaweed debris set for our beaches. Tyler will make use of these new assets in the new scenario map.
Art – Animation: Sandra spent this week completing flinch and death animations for the travel idle stances of the TDD and Vikings. This means that when characters are standing, unarmed, they won't snap to a combat stance before flinching or dying. Next week, she'll finish the Arthurian assets.
WIP – Art – Updated Generic Casting Animation: Scott is about 90% through the updated caster animation locomotion files. These will support the focus items when added to the game. Additionally, some of his time this week has gone to bringing our new senior animator up to speed!
WIP – Art – Scenario UI: James and Michelle have been busy working on new treatments for the scenario UI elements, under JB's watchful eye. Included in today's update will be some of the sketches for the victory and defeat images.
Art – Characters and Weapons: Earlier this week, Jon completed a variation of the Arthurian heavy armor. He has since moved into more weapons to balance out the various Realms. You can catch his stream HERE.
WIP – Art – Patcher Splash Screens: Michelle has been extra secretive this week on her new splash screens for SNS. She's got some really great works in progress, one for each Realm, which we'll show off when ready.
Even though we started the week on Tuesday, and lost a few people to the Holiday Plague, we still managed a strong finish.
For art this week, we start off with some sexy new weapons from Jon.

As a bonus, Jon came in over the break to work on some additional armor ideas. You can catch those streams HERE and HERE, as well as a bonus Xmas sculpting session, with real clay! GASP!

Next up, we have some of the environment art from Dionne. She took a bunch of photogrammetry scans of seaweed and turned them into a type of grass for the new scenario map.

James and Michelle have been busy mocking up various elements of the scenario UI. Below, you can see how we quickly explore many different ideas in the course of designing the UI.

Major thanks to the wonderful Clan Sverker, who got together and sent us these lovely gifts + amazing letter! Your words, chocolates, and Viking-themed steins put smiles on everyone's faces at both CSE offices. Thank you!
Additionally, Mark came in over break to answer some questions and chat with some Backers. You can catch those streams HERE and HERE.
That's it for the week. As above, stay tuned for more good news as we begin the new year strong, doing what we need to do to make a great game for you. Thank you so, so much for your patience and support! It should be a great year.
CU
-t